Abstract Afro Journey Vol. 1 Mixed by Ron Trent FLAC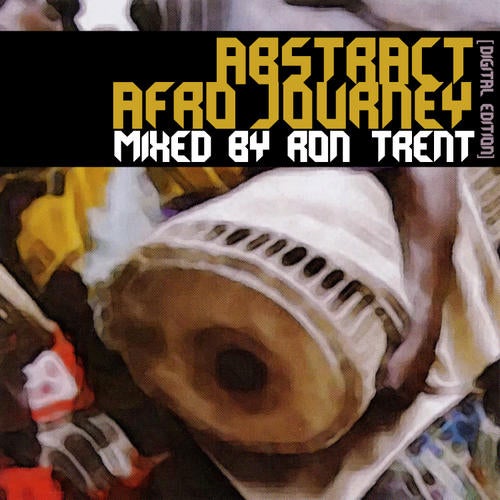 ARTIST VA
RELEASE TITLE Abstract Afro Journey By Ron Trent (Digital Edition)
LABEL Nite Grooves
CATALOG KSD127
GENRE House, Afro House, Deep House, Classic House, Soulful House, DJ Tools
AUDIO FORMAT FLAC Lossless 16bit
RELEASE DATE 2010-02-08
https://www.beatport.com/release/abstract-afro-journey-by-ron-trent-digital-edition/219659
18 TRACKS:


Basil

- Time To Be Free (Free Words) 04:17

126bpm Gmin

Sirius Be

- African Dreamland (Afro Lounge Mix) 06:27

80bpm D♭maj

Anthony Nicholson

- Revolution (Miquifaye Extended Pass) 10:04

94bpm D♭min

New African Orchestra

- Village Dance (USG Village Dance) 09:56

120bpm Amin

Alton Miller

- Love Inside (Detroit Dub) 06:43

120bpm E♭min

Mateo Mato

- Congo Deep (Detroit Dub) 07:59

125bpm Gmin

Ananda Project

- I Hear You Dreaming feat. Heather Johnson (Album Version) 06:36

117bpm D♭min

Ron Trent

- Afro Journey Beats (Original Mix) 04:59

122bpm Bmin

Afro Centric Vibe

- Lets Be Free (Deep Instrumental) 06:27

126bpm Cmin

Dennis Ferrer

- Dem People Go (DFs Kicked Out Mix) 06:41

125bpm Dmin

Kerri Chandler

- Nigelian Travels (Kaoz 6:23 Mix) 06:20

122bpm A♭min

Kings Dub

- The Rhythm (Original Mix) 06:24

122bpm Bmin

Kings Dub

- Welcome Sire (Rockers Extended) 08:32

122bpm Amin

DJ Spinna

- Deep Rooted (Alternative Mix) 06:15

121bpm A♭maj

Ananda Project

- Cascades Of Colour feat. Gaelle Adisson (Wamdue Black Mix) 06:43

82bpm Gmin

Kerri Chandler

- Ye Yo Ma (Original Mix) 06:58

126bpm Dmaj

Blaze

- Season Of Love (Early Morning Mix) 07:10

95bpm Gmin

Various Artists

- Abstract Afro Journey (Continuous DJ Mix) 73:53

100bpm Amin
Rhythm is the foundation of life.From sex and birth to walking and talking, just about every other basic function that keeps living things on this planet alive is based on this cyclical rhythmic pattern. People grooving to a primal house beat is based on the same principal. Add to that smooth pumping Afro rhythms, that house music is ultimately based on, and you have all the makings of a joyous head nodding, foot stomping extended experience. Producer/DJ/Remixer Ron Trent (whose done countless events with the formidable Giant Step crew) lends his talent, as well as three of his own original productions, by mixing this special debut version of our Afro Lounge series that is sure to move the soul. On this 73-minute percussive journey we hear the pulse of many popular underground Afro tracks like "African Dreamland" by Sirius Be, "Congo Deep" by Mateo & Matos, and "The Rhythm" by the man himself, Ron Trent presents Kings Dub. Topped off by renowned producers Kerri Chandler, Blaze, this is one percussive work of art.
Download:
This content is for Registered Users Only