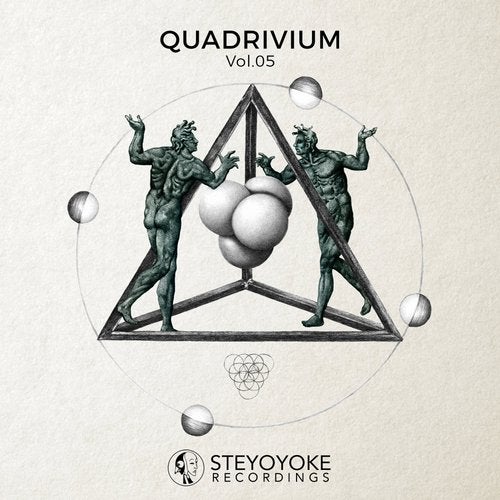 ARTIST VA
RELEASE TITLE Quadrivium, Vol. 05
LABEL Steyoyoke
CATALOG SYYK107
GENRE Melodic House & Techno
AUDIO FORMAT FLAC Lossless 16bit
RELEASE DATE 2020-02-21
https://www.beatport.com/release/quadrivium-vol-05/2827645
4 TRACKS:


Raphael Mader

- Cosmos (Original Mix) 06:16

124bpm G#min

Raphael Mader

- Accelerate (Original Mix) 06:32

125bpm D#min

Da Fresh

- Sahara (Original Mix) 07:34

124bpm D#maj

WO-CORE

- Shadow 52 (Original Mix) 08:57

123bpm A#min
Steyoyoke is back with its outstanding series, 'Quadrivium Vol. 05', featuring some new rising artists. Volume 05 presents three producers delivering enchanting, ethereal tunes.
Immediately, Raphael Mader gets us hooked with two original mixes; 'Cosmos', a track full of dark and fierce tunes, taking you to an adventure that is out of this world and next 'Accelerate', which awakens all your senses with constant progressive rhythms and soundscapes. 'Sahara', Da Fresh's immaculate mix captures your mind and soul with its deep melodic notes, releasing your inner demons into a dreamlike world. The final track on this EP is by WO-CORE, 'Shadow 52', a captivating and mesmerizing track, uplifting your senses just like lucid dreaming.
'Quadrivium Vol. 05' offers nothing but a dazzling ethereal track-list presented by up and coming talents.
Download: NiTROFLARE - ALFAFILE