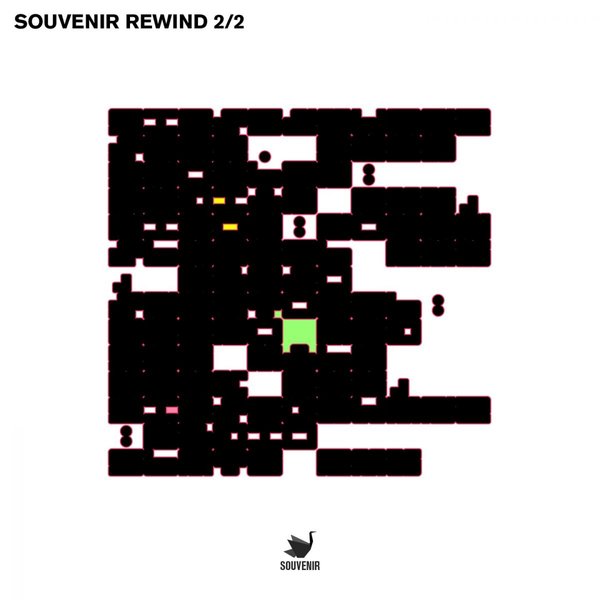 ARTIST VA
RELEASE TITLE SOUVENIR REWIND 2/2
LABEL Souvenir
CATALOG SOUV101PART2
GENRE Techno (Peak Time / Driving / Hard)
AUDIO FORMAT FLAC Lossless 16bit
RELEASE DATE 2020-02-21
https://www.traxsource.com/title/1269154/souvenir-rewind-2-2
4 TRACKS:


Tiefschwarz, Seth Troxler

- Trust (Audion's Doo Wop Remix) 08:58

122bpm Bmin

Riton

- Hammer Of Thor (Roman Flügel Remix) 05:59

130bpm Gmin

Marco Freivogel, Elif Bicer

- 11 AM (Hreno & The Mole Mhmd Remix) 06:38

123bpm Gmin

Tiefschwarz

- Blow (Radio Slave Remix) 08:15

125bpm A#min
Whilst the sound of Berlin's Souvenir Music continues to propel forward into new and innovative sonic territories, the Tiefschwarz boys are taking a moment to show some love for the brilliant tunes which have delivered the label confidently into 2020. Whilst the previous release (SOUVENIR100) was all about looking into the future, this project takes a moment to celebrate the music which has proudly paved the path the label.
'Souvenir Rewind' is a snapshot of some truly imperative moments captured by the imprint. Remixes from Detroit stalwart Carl Craig join fresh modular reworkings from Juju & Jordash. Seth Troxler teams up with the label bosses, featuring an unbelievable Audion Remix, while Radio Slave takes one of the labels' biggest tunes into his usual heads-down territory. Additional gems and remixes from Riton, Strangers In Heaven, Roman Flügel and Mr. G add even more power to the nostalgic kick.
Released across two separate EPs, the 8-track collection is an absolute must for fans of down and dirty dance music, blurring the lines between house, techno, electronica and whatever wild and unexpected amalgamation comes to fruition when creative minds get together and create. Dive in and enjoy this trip down memory lane, from a label born in 2006 and still pushing the best sounds forward for the next decade's dancefloor.
Download: NiTROFLARE - ALFAFILE