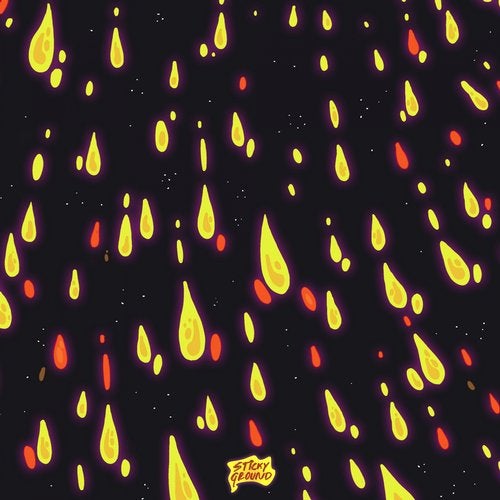 ARTISTS VA
RELEASE TITLE Sticky Leaks, Vol.3
LABEL Sticky Ground
CATALOG STG018
GENRE Techno (Peak Time / Driving / Hard)
AUDIO FORMAT FLAC Lossless 16bit
RELEASE DATE 2020-02-21
https://www.beatport.com/release/sticky-leaks-vol-3/2850704
26 TRACKS:


The time for a new bag of leaks has come! The box is bigger than is ever been so far, with 26 tracks enclosed in a double tape rave case box set as tradition requires. In here you will find a large variety of tracks, going from straight techno tools, raw cuts, electro trips, old school sounds, heavy & chill, straight & break beats, some good clean and loots of dirt. In a word, don't expect. Just listen.
Alessandro Nero

- Lords of the Underground (Original Mix) 05:17

130bpm A#min

b.mod

- Adagio (Original Mix) 05:46

124bpm C#min

Casper Hastings

- Uisce (Original Mix) 05:21

132bpm Dmaj

Deep Dimension

- Jam0912 (Gabber Edit) 05:49

145bpm Emin

Detention

- The Disrupted Self Image of a Fourteen Year Old Girl (Original Mix) 04:41

93bpm Bmin

Distorted Planet

- Numero Zero (Original Mix) 08:42

135bpm Amin

Kenny Campbell, Duellist

- Like a Brass Knuckle Knocking Your Teeth (Original Mix) 05:42

137bpm Amaj

E.L.I.A.S.

- Wrong Scheme (Original Mix) 07:04

138bpm Amaj

Ectoplasm, Hedra

- XX (Original Mix) 05:27

135bpm Amaj

Good Room

- Say Nothing (Original Mix) 05:48

135bpm Amin

Kaylah

- Purple Doves (Original Mix) 05:40

138bpm Dmin

Klankman

- Big Data Algorithm Cyborg (Original Mix) 07:14

125bpm Dmin

Küetzal

- Try to Solo the Kick (Original Mix) 05:53

138bpm A#maj

Leafeater

- Shortwave (Original Mix) 05:38

131bpm Fmaj

Mickey Nox

- Past the Realm of Pain (Original Mix) 06:18

136bpm Dmin

Moth

- I won't do what you tell me (Original Mix) 06:33

138bpm A#maj

No.name

- Emergency Lane (Original Mix) 05:40

136bpm Amin

Ozone

- Means to an End (Original Mix) 06:24

138bpm A#min

Sancta Sanctorum

- Irrational Machine (Original Mix) 06:20

138bpm G#min

Syrette

- Skrappy Kant (Original Mix) 04:53

135bpm Amin

Thanos Hana

- Social Zero (Original Mix) 05:42

137bpm Fmaj

The Fifth Stigma

- Consumed by the Desire of Contempt (Original Mix) 04:02

120bpm Bmin

The Spy

- The Way You Work That (Original Mix) 05:34

142bpm Dmaj

Theo Nasa

- I Sold My Soul for Alien Conversion (Original Mix) 07:42

135bpm Cmin

Undying Minds

- They Said She Moved to Detroit (Original Mix) 04:33

135bpm Dmin

Vincenzo Pizzi

- Future Paranoia (Original Mix) 05:03

125bpm D#min
Download: NiTROFLARE - ALFAFILE