11 Aniversario Agua y Sed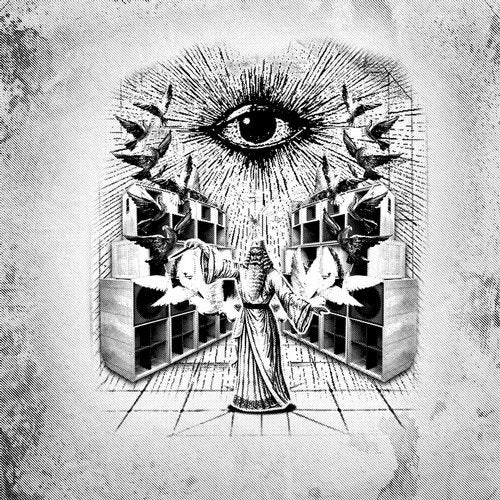 ARTIST VA
RELEASE TITLE 11 Aniversario
LABEL Agua y Sed
CATALOG AYSXI
GENRE Minimal / Deep Tech
AUDIO FORMAT MP3 320kbps CBR
RELEASE DATE 2020-07-20
MP3 NiTROFLARE / ALFAFILE


Javier Labarca, Noon Do

- Juno Juno (Original Mix)

06:06 127bpm Gmin

Liro

- Yuju (Original Mix)

06:52 124bpm Dmin

Lolu Menayed

- Little Cut (Original Mix)

06:06 127bpm Amin

Dip

- Balance One (Original Mix)

07:46 124bpm A#maj

Breadman

- Sanguinaria (Original Mix)

08:24 125bpm Gmin

Victor Arellano

- La Union (Original Mix)

06:52 127bpm D#min

Jorge Cary

- Excuse (Original Mix)

06:32 123bpm Dmin

David Schaffer

- Le Micifuz (Original Mix)

06:50 122bpm Fmin

Felipe Martinez, Carlos Tomicic

- Love This Sound (Original Mix)

07:06 125bpm Dmin

Das Orlando, Mauricio Spencer

- Qué Pensarán De Nosotros (Original Mix)

09:52 128bpm Amaj

Pablo Martinez

- Textura (Original Mix)

07:45 123bpm Dmaj

Hernan Salazar

- Contact (Original Mix)

07:36 125bpm Amin

Malinka, Doug Bass

- Dejavú (Original Mix)

06:27 125bpm Bmin

Pablo Fourier

- Soñando Allá (Original Mix)

07:36 127bpm Amin

MiNNt Edit

- For Y'all (Original Mix)

05:33 127bpm Amin

Jøaquin Prohens

- Facelift (Original Mix)

07:54 126bpm A#min

Mitika

- Bits (Original Mix)

07:31 128bpm F#min

Guille (CL)

- Monday Californian (Original Mix)

09:08 130bpm Amin

Cacho Doren

- Latino Style (Original Mix)

06:59 124bpm Gmin

Sad Mondays

- 0 Tonin (Original Mix)

07:44 125bpm Fmaj

MANV

- D25 (Original Mix)

06:37 124bpm Dmin

Clemente (CL)

- Chimichurri (Original Mix)

06:14 130bpm Cmaj

Seymour

- No Time Machine (Original Mix)

08:01 128bpm Amaj

Ale Valenzuela

- A Flor De Pi3l (Original Mix)

06:36 124bpm Fmaj

CarloMagno

- The Initial Consciousness of the Embryo (Original Mix)

08:40 128bpm Gmin

Luciano Bazzano

- Alice (Original Mix)

08:08 129bpm Amin

Sadan Usen

- Back to You (Original Mix)

07:52 120bpm Amin

Tan Shei

- Microcoulier (Original Mix)

07:20 127bpm Dmin

Dehes

- Days in Saturn (Original Mix)

08:16 127bpm Dmin

Ronkacochi

- Confia en El Proceso (Original Mix)

07:20 125bpm Gmaj

Mauricio Spencer

- Untitled (Original Mix)

07:28 125bpm Dmaj

Do All

- Auquinco (Original Mix)

07:31 123bpm Gmin

Claudio Solis

- Eli Phas L (Original Mix)

07:20 122bpm A#maj
We celebrate 11 years of editorial work, with 33 intelligent cuts that help inspire the inner work we need for the human transformation we live today.
For more than a decade we have been collecting sounds from all corners of the globe, reflecting magic through music.
Today our mission remains intact, we are true to our craft, with new challenges, observing the transformation of old paradigms and carrying the flag of our music as a light in the midst of uncertainty with a great compilation, mostly with artists from this corner of the world.
Celebramos 11 años de trabajo editorial, con 33 cortes de sonido inteligente que ayudan a inspirar el trabajo interno que necesitamos para la transformación humana que hoy vivimos.
Hace mas de una década que recopilamos sonidos de todos los rincones del globo, que reflejen la magia a través de la música.
Hoy nuestra misión sigue intacta, somos fieles a nuestro oficio, con nuevos desafíos, observando la transformación de antiguos paradigmas y llevando el estandarte de nuestra música como luz en medio de la incertidumbre con una gran compilación, en su mayoría con artistas de este rincón del fin del mundo.
#ChileansArePlaying