Children of the Future - Maga & Friends Compilation, Vol. 1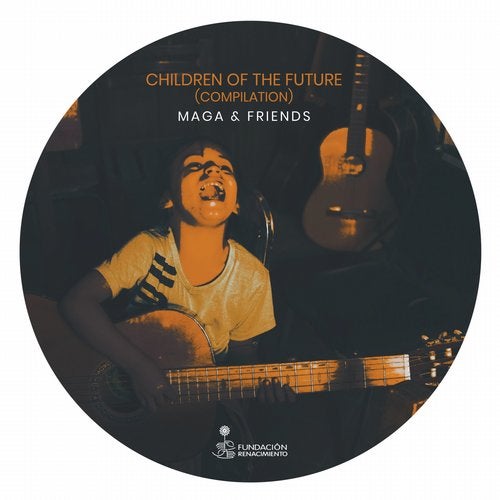 ARTIST VA
RELEASE TITLE Children of the Future - Maga & Friends Compilation, Vol. 1
LABEL Children Of The Future
CATALOG COTF001
GENRE Organic House / Downtempo, Indie Dance, Melodic House & Techno
AUDIO FORMAT MP3 320kbps CBR
RELEASE DATE 2020-07-15
MP3 NiTROFLARE / ALFAFILE
https://childrenofthefuture.bandcamp.com/


Nick Warren

- I Can Make Lights Come On (Original Mix)

09:26 122bpm Cmaj

Oliver Koletzki

- Byron Bay (Original Mix)

03:45 80bpm Amin

Federico, Ykonosh

- Percaos (Original Mix)

06:11 104bpm Amaj

Glauco Di Mambro

- Exotica Mistica (Original Mix)

05:08 94bpm Cmaj

Metrika, MENDRIX

- In My Shadow (Original Mix)

06:14 119bpm Dmin

Valentín Huedo

- Koala (Original Mix)

08:40 120bpm Dmin

MIICHII

- Santa Coloma (Original Mix)

09:59 122bpm Emin

MyShadow

- Yemanja (Original Mix)

05:57 112bpm Cmin

Agha

- Fairytale (Original Mix)

07:39 115bpm Amin

Max & Nim

- Autumn Leaf (Original Mix)

06:17 120bpm Cmaj

Facundo Mohrr

- Peaches (Original Mix)

07:09 122bpm Cmin

Zone+

- Van (Original Mix)

07:35 122bpm Fmaj

The Soul Brothers, Savage & SHē

- Safa (Original Mix)

07:28 120bpm Emin

Urmet K

- Scheherazade (Original Mix)

07:09 122bpm F#min

Alonso Rivero

- Cometa (Original Mix)

09:11 122bpm Bmin

Mooglie, Sasson (FR)

- Uma (Original Mix)

06:33 120bpm Dmaj

Maga, Cha (BR)

- A Panda Named Nikko (Original Mix)

06:56 120bpm Fmaj

Nhii

- Nebulosa Mañana (Original Mix)

06:01 118bpm Amin

Birds of Mind

- Gorinida (Original Mix)

09:15 118bpm Cmin

Noraj Cue

- Including All Colours (Original Mix)

09:34 116bpm Fmaj

Armen Miran

- Hope (Original Mix)

06:24 121bpm Amin

Chambord

- Masaai's Song (Original Mix)

06:56 118bpm C#maj

Joep Mencke

- Manaus (Original Mix)

06:44 120bpm Amin

Megablast, Makossa (IT)

- Galaxy 82 (Original Mix)

06:42 128bpm D#maj

SIS

- Drones (Original Mix)

07:59 120bpm Bmin

Parallells

- Les Enfants De Demain (Original Mix)

07:13 120bpm F#min

Time (FR)

- La Nuit (Original Mix)

06:20 120bpm A#min

Dorian Craft

- Zemna (Original Mix)

06:38 118bpm Cmaj

Sacha Muki

- Blouson Noir (Original Mix)

07:25 121bpm Amin

Mâhfoud, VANDER (DR)

- Multiprocessor (Original Mix)

03:38 120bpm Emaj

Omri Guetta, Omer Bar

- For More (Original Mix)

09:20 110bpm Fmaj

Armonica

- Electronic Lullaby (Original Mix)

07:24 122bpm C#min

Ackerman, Sean Doron

- One of Those Nights (Original Mix)

07:14 120bpm Bmaj

Nicolas Masseyeff

- Jikanteido (Original Mix)

06:41 122bpm Gmin

Echonomist

- Oscillations (Original Mix)

06:03 117bpm Gmin

Kosmas

- Bald Mountain (Original Mix)

06:58 120bpm Gmin
This project comes together as a "Various Artists Compilation Album" in support of the 60 children from "Fundación Renacimiento" (a foundation based in the heart of Mexico City in "Tepito"), which helps in the development and growth of children victims of social abandonment. During this very difficult time we are facing as a result of COVID 19, we believe our project will bring support and hope for a brighter future to these children.
The purpose of "CHILDREN OF THE FUTURE - Maga & Friends Compilation, Volume 1", is to gather a great panel of artists to gift their music, and gather financial support to "Fundación Renacimiento".
This is a NON PROFIT charity cause, and 100% of the revenue will be given directly to Fundación Renacimiento.