FCKNG SERIOUS - FIVE YEARS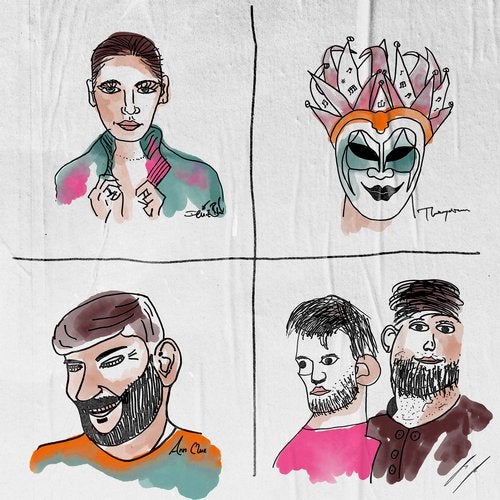 ARTIST VA
RELEASE TITLE FCKNG SERIOUS - FIVE YEARS
LABEL FCKNG SERIOUS
CATALOG FSCO005
GENRE Techno (Peak Time / Driving)
AUDIO FORMAT MP3 320kbps CBR
RELEASE DATE 2020-08-07
MP3 NiTROFLARE / ALFAFILE


Boris Brejcha, Deniz Bul

- Out Of Brain (Original Mix)

10:10 125bpm Gmaj

Ann Clue

- Faith (Original Mix)

06:15 128bpm G#maj

Theydream

- Hailstorm (Original Mix)

06:30 126bpm Fmaj

Boris Brejcha

- Schattenmonch (Original Mix)

06:56 125bpm Fmaj

Deniz Bul

- Limitless (Original Mix)

06:57 126bpm Gmaj

Ann Clue

- State of Mind (Original Mix)

09:10 128bpm C#min

Theydream

- Always Mine (Original Mix)

06:54 128bpm Gmin

Boris Brejcha

- Moondancer (Original Mix)

08:28 125bpm Fmaj

Deniz Bul

- Distances (Original Mix)

07:27 125bpm Emaj

Theydream

- Endlied (Original Mix)

07:53 126bpm Emin
5 years of Fckng Serious, 5 years a team, 5 years a passion and 5 years a community.
The crew around Boris Brejcha's label has done amazing things in the past 5 years and is now celebrating their 5th anniversary. A compilation with tracks of the four artists will be released on 07.08.20. The special thing about it: Besides the digital compilation with many tracks, there will also be a limited vinyl with the four favourite tracks of the artists. The label has come up with something special for the cover. The cover will be designed personally by all artists. How this will look like, is still a secret. But we already know that it will be something special.
The head of the label, exceptional artist Boris Brejcha, founded the label Fckng Serious 2015. The members were quickly determined: His friends Ann Clue, Deniz Bul and the duo Theydream are signed on his label. Countless label nights and concerts followed. All over the world. All artists produce their own music and attach great importance to musical quality. After two successful bus-tours through Europe, as the first electronic label worldwide, they have gained international fame and have inspired loyal fans all over the world.
"Each of the artists has developed further in recent years and has achieved great things. I am very proud of our crew," says label boss Boris.
This did not go unnoticed. The artists have been booked at major festivals such as Time-Warp, Awakenings, Exit, Sea You etc. and continue to delight the masses. The likeable troupe is a family and the future holds great things in store for them - for sure.
#fiveyearsfckngserious