Iconyc Essentials 4 (Summer Edition)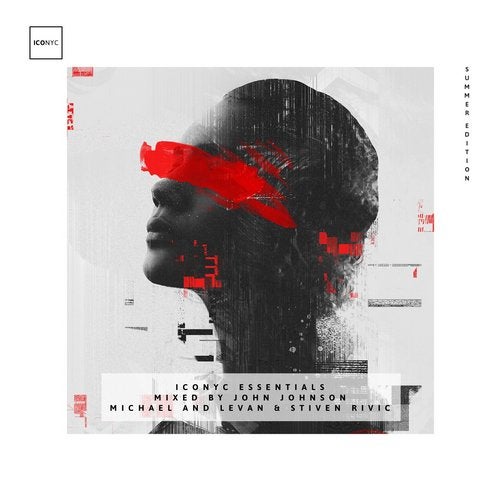 ARTIST VA
RELEASE TITLE ICONYC Essentials 4 (Summer Edition)
LABEL ICONYC
CATALOG NYC159
GENRE Progressive House, Melodic House & Techno
AUDIO FORMAT MP3 320kbps CBR
RELEASE DATE 2020-08-17
MP3 NiTROFLARE / ALFAFILE


John Johnson

- ICONYC Essentials (Nuit Mix)

65:33 123bpm Fmaj

ALFE, Fabreeka

- Raindance (Original Mix)

07:49 123bpm Cmin

Ric Niels

- Charcoal (Original Mix)

07:24 123bpm Fmin

Simeon Fuchs

- Paranoia (Original Mix)

07:09 121bpm A#min

Casper Keys

- Dreamer (Andy Woldman Remix)

07:17 124bpm Cmin

Harel

- Cycle of Life (Original Mix)

07:41 125bpm Fmaj

Katrin Souza, Techno Phobia

- Amper (Original Mix)

08:22 126bpm F#maj

2nd Chance

- Late Night (Original Mix)

06:02 124bpm Bmin

Tenerfuse

- Awaken (Original Mix)

07:44 122bpm Fmaj

Jordan Gill

- Footsteps (Original Mix)

07:19 124bpm Gmin

Sergey Muzarks

- Alien (Original Mix)

07:11 123bpm Gmin

Stereolynk

- Intensify (Original Mix)

08:00 124bpm Gmin

Christian Bonori, Aves Volare

- Another World (SNYL & Tvardovsky Dub Mix)

08:54 123bpm D#maj

Stiven Rivic, Michael & Levan

- ICONYC Essentials (Matinée Mix)

65:40 124bpm A#min

Stiven Rivic, Michael & Levan

- Unfamiliar Paths (Habischman Remix)

07:45 124bpm C#min

Mike Dope

- Long Way (Original Mix)

08:40 120bpm Emin

Ras Algethi

- Triple Star (Original Mix)

08:15 121bpm Amaj

White Perception, Follow Me (CH)

- Brotha (Original Mix)

08:09 123bpm Gmin

Jaybeetrax

- Everywhere You Go (Original Mix)

05:56 124bpm Amin

Alan Cross

- Transparent (Original MIx)

07:04 123bpm Gmin

Guille Perez

- Biological Warfare (Original Mix)

07:56 123bpm Amaj

DJ MAJD

- Illusion (Original Mix)

06:00 124bpm A#min

Arkaene

- Incendium (Original Mix)

06:24 125bpm G#min

Zacharias Tiempo

- Majesty 24 (Original Mix)

06:50 124bpm Dmaj

Amir Telem

- Asuman (Original Mix)

07:33 126bpm D#min

Starkato

- Creed (Original Mix)

06:56 126bpm Dmin
Consistently creating a cutting-edge sound that continues to evolve and remain at the forefront of an ever-shifting market, ICONYC are delighted to announce label boss John Johnson as well as Michael & Levan and Stiven Rivic, as the DJ's to preside over the latest installment of our ICONYC Essentials compilation series.
The 4th edition kicks off with 24 exclusive progressive house, melodic house & techno and deep house tracks from some of the world's most exciting new, as well as established artists, themed around the different hours of the night, selected and mixed to perfection. What better way to continue another amazing year and say thank you to all of you who have been, playing, supporting, promoting and loving our releases in the past.
Carefully chosen and exclusively put together for 'ICONYC Essentials' the guys crafted an exquisite journey bringing together some of the most talented artists and producers in the world to showcase the spectrum of the labels musical space by bringing unique signature sounds to the mix, creating a perfect balance of depth, enchanting moments, and straight up dance floor burners.
Carefully selected exclusive and previously unreleased tracks incorporating 2 superb DJ mixes from John Johnson and Michael & Levan and Stiven Rivic, the guys don't hold back as the gauntlet is laid down for a progressive house, melodic house & techno and deep house master class. So, fasten your seat belts and brace yourself for an aural sensation that will leave you asking for more...
The 4th edition of ICONYC Essentials makes for an all-encompassing retrospective guide to this year's ICONYC must have sounds. 'ICONYC Essentials' delivers a message of sustained musical relevance in emphatic fashion to warm the soul. Not to be missed! The compilation sees a worldwide release on August 14th, 2020 via all well-known digital content providers.