VA - Summer Of Love GU500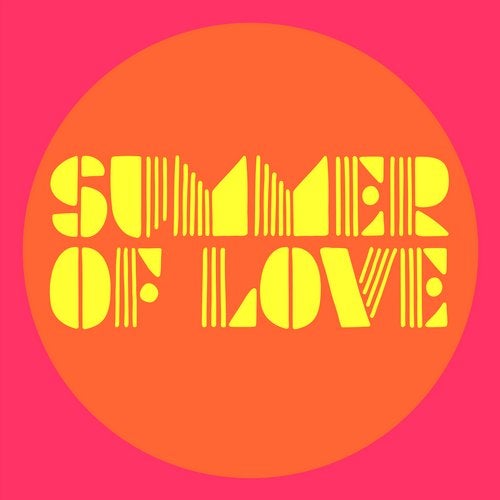 ARTIST VA
RELEASE TITLE Summer Of Love
LABEL Glasgow Underground
CATALOG GU500
GENRE House, Deep House, Nu Disco / Disco
AUDIO FORMAT MP3 320kbps CBR
RELEASE DATE 2020-09-11
MP3 NiTROFLARE / ALFAFILE


Lambert & Handle

- Get In Love (Right Now) (Kevin McKay Extended Remix)

07:06 122bpm F#min

Kevin McKay, Joshwa (UK)

- Such A Good Feeling (Earth n Days Extended Remix)

05:11 124bpm Cmin

Junior Jack

- E Samba (The Cube Guys & Kevin McKay Extended Version)

05:24 126bpm Gmin

Moreno Pezzolato, Kevin McKay

- 1, 2 Step (Kevin's Extended 12" Disco Mix)

05:59 124bpm Gmin

Kevin McKay, Mallin

- Lose Your Love (Extended Mix)

06:38 127bpm Gmin

Kevin McKay, Rozie Gyems

- Pearls (Extended Mix)

07:34 124bpm Gmin

Flashmob

- Deeper Underground (Kevin McKay Extended Remix)

07:09 126bpm A#min

Tanera

- Magic Underwear (Kevin McKay Mix Edit)

02:47 127bpm Gmin

Kevin McKay

- Come Together (Extended Mix)

05:49 124bpm Dmin

Lee Cabrera, Kevin McKay

- Gimme Gimme feat. Bleech (Extended Club Mix)

06:55 126bpm Dmin

Paul Rudder, Cøhen

- Flowers At My Balcony (Kevin McKay Extended Edit)

05:46 125bpm Fmin

Kevin McKay, CASSIMM

- Save Me (Qubiko Extended Remix)

07:37 124bpm Emin

Kevin McKay, Elliotte Williams-N'Dure, Sam Dexter

- Real Love (Kevin McKay Extended Edit)

06:59 125bpm Bmin

Kevin McKay, Tom Caruso

- Freak Like Me (Kevin's VIP)

07:02 124bpm Bmin

David Penn, Kevin McKay

- Hallelujah (Odyssey Inc. Extended Remix)

06:39 124bpm Amaj
Dance music albums have traditionally been split into two camps; artist albums and DJ mix albums. There have been brilliant examples of each obviously but I have always felt that it was hard to capture the club experience in an artist album and equally difficult to give a true artist perspective in a DJ mix album. For some reason, it was generally frowned upon to have remixes of your work included in your artist album, unless they were "bonus" tracks. I never understood this, to me, it was no different to having different producers on different tracks on a rock or pop album.
Thankfully, with the streaming services taking a different view on how the "artist" is portrayed in remixes, it is, for me, easier to create a truer vision of a dance music artist album. All the tracks on this album were either conceived, produced or remixed by me and the tracks that have been remixed by others, the remixes were commission by me.
It is the first time with a DJ mix album that I can truly say this is reflective of my DJ sets and, for the first time, I can deliver a truly artist-focussed club album experience. Which is a great way to celebrate the 500th release on Glasgow Underground. (Or its taken me 500 releases to work this out!).
Kevin McKay, August 2020.