Balance presents The Soundgarden BAL027DIGI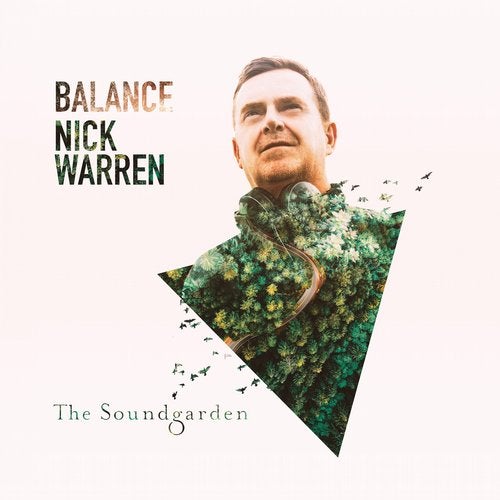 ARTIST VA / Nick Warren
RELEASE TITLE Balance presents The Soundgarden
LABEL Balance Music
CATALOG BAL027DIGI
GENRE Melodic House & Techno, Electronica / Downtempo, Progressive House, Indie Dance, Deep House
QUALITY FLAC Lossless 16bit
RELEASE DATE 2019-10-18
https://www.beatport.com/release/balance-presents-the-soundgarden/2727783
29 TRACKS:


REVIEW
Nick Warren should require no introduction: as one of the biggest DJs in progressive house during the '90s, through to his work as one half of Way Out West (with Jody Wisternoff) and his A&R work with Hope Recordings - Warren is an electronic music mainstay whose fan base has only grown stronger with the advent of his own platform - The Soundgarden. He is long overdue for his return to Balance's lauded compilation series, which follows up 2011's Balance 018. He brings two mixes of exclusive music here that expound everything that makes his concept so exciting. The first mix highlights include Arp's beatless ambient affair "Gemma III", the legendary Arovane teaming up with Synkro on the evocative "Aspen" and Warren himself teaming up with label staple Nicolas Rado on the slinky and hypnotic mood music of "Balance". On the second mix, we were really feeling Yoni Yarchi & Daniel Van Der Zwaag's mesmerising exploration of the deep that is "Into The Wild", Baunder's captivating dancefloor narrative heard on "38 & 46" and scene hero Hernan Cattaneo teaming up with the Audio Junkies on the adrenalised dancefloor drama of their "Neu Kobenhavn" remix.
Nick Warren

- Balance presents The Soundgarden (Continuous Mix 1) 77:13

121bpm Dmin

Nick Warren

- Balance presents The Soundgarden (Continuous Mix 2) 79:39

122bpm Amin

Aarp

- Gemma III (Original Mix) 03:30

120bpm Bmaj

RIGOONI

- Dreamed Numbers (Original Mix) 09:44

120bpm G#min

Bigasti, Balad

- With You (Original Mix) 07:07

122bpm D#min

Arovane, Synkro

- Aspen (Original Mix) 05:14

120bpm D#min

Scippo

- Rumy (Original Mix) 07:04

122bpm C#maj

Kamilo Sanclemente

- Urania (Balance Mix) 08:57

122bpm C#maj

Nick Warren, Nicolas Rada

- Balance (Original Mix) 08:00

122bpm Fmaj

Darper

- Crystal Voyager (Original Mix) 07:16

121bpm Fmin

K Loveski, Ewan Rill

- Omega Torra (Original Mix) 07:28

122bpm Dmin

Emi Galvan

- Embrace (Original Mix) 06:57

118bpm Gmin

Ben Archbold

- SF (Intro Mix) 03:04

125bpm Dmin

Baunder

- 38 & 46 (Original Mix) 07:52

120bpm Dmin

Nico Szabo

- Soledad (Day Mix) 07:52

118bpm Dmin

Yoni Yarchi, Daniel van der Zwaag

- From Tel Aviv to Amsterdam (Original Mix) 07:13

120bpm Amin

Yoni Yarchi, Daniel van der Zwaag

- Into the Wild (Balance Version) 05:22

110bpm Dmin

Six

- Berlin (Original Mix) 06:37

110bpm Gmin

Scippo

- Harry (Original Mix) 07:28

114bpm Dmin

Black 8

- Black Tiger (Original Mix) 08:54

115bpm Dmin

Dmitry Molosh

- Note (Original Mix) 08:48

118bpm Amaj

Lerr

- Moments (Original Mix) 07:25

118bpm Cmaj

Armen Miran

- Last Chance (Original Mix) 08:26

122bpm Dmin

Nick Warren, Black 8

- Dreamcatcher (Original Mix) 09:38

115bpm Amin

Nichols (UK)

- Magnificent Creatures (Original Mix) 08:24

120bpm Fmaj

No-No, Nobilis

- Diagonal 77 (Original Mix) 08:00

122bpm Emin

Eli Nissan

- Restricted Delusions (Original Mix) 07:18

120bpm Amin

Stillhead

- Neu Kobenhavn (Hernan Cattaneo & Audio Junkies Remix) 06:25

125bpm Amin

Oliver & Tom

- Luly (Original Mix) 08:27

122bpm Cmaj
Download: NiTROFLARE - ALFAFILE