Planetary Assault Systems Live at Cocoon Ibiza CORMIX060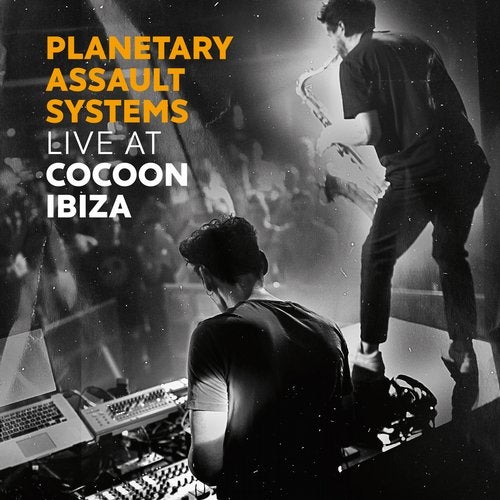 ARTIST Planetary Assault Systems
RELEASE TITLE Live At Cocoon Ibiza
LABEL Cocoon Recordings
CATALOG CORMIX060
GENRE Techno
QUALITY 320kbps CBR
RELEASE DATE 2019-10-18
https://www.beatport.com/release/planetary-assault-systems-live-at-cocoon-ibiza/2724117
1 Mix:


This years highly anticipated 'Live at Cocoon Ibiza' mix is helmed by techno legend Luke Slater under his Planetary Assault Systems guise. As Planetary Assault Systems, UK titan Luke Slater has constantly laid down a blueprint for the future of techno. As a live performer he is a visionary who fuses mind melting minimalism, catchy cyborg funk and cinematic soundscapes that really take you on a trip. He did that once again back in July as part of Cocoon's 20th anniversary season and now the results are laid down on CD for us to relive the magic. Over the course of eighty spellbinding minutes, Slater captivates with evocative sci-fi imagery and high class melodic minimalism, smoothly shifting from moments of high pressure drum-funk intensity to uplifting and spiritual passages of cosmic sound and back again. Along the way, he digs deep into his back catalogue to serve up plenty of golden oldies as well as more contemporary cuts, and the whole thing melts together into a timeless set that explores the outer edges of techno with huge amounts of both style and substance. Debuting on Cocoon with a rare appearance outside of Slaters usual labels Ostgut Ton and his own Mote Evolver, a 12 release drops in unison with the mix including four Planetary Assault Systems productions: on one side both 'RAWW and 'RUN' are exclusive studio versions, whilst on the flip are live versions of 'Desert Races' and 'Give It Up' featuring live sax by Tim Ower, offering some of techno's finest moments, while the mix itself is an essential testament to the forward looking nature of not only Cocoon Ibiza, but also Luke Slater himself.
Planetary Assault Systems

- Live At Cocoon Ibiza (Continuous Mix) 77:20

134bpm Amin
Download: NiTROFLARE - ALFAFILE