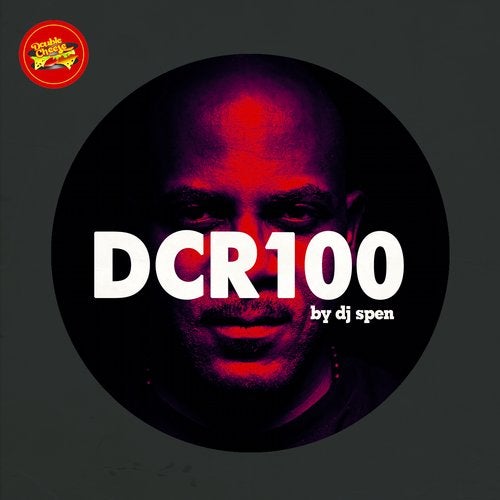 ARTIST VA
RELEASE TITLE DCR100 by DJ Spen
LABEL Double Cheese Records
CATALOG DCR100
GENRE House, Soulful, Afro House, Deep House
AUDIO FORMAT FLAC Lossless 16bit
RELEASE DATE 2017-01-23
https://www.beatport.com/release/dcr100-by-dj-spen/1978663
15 TRACKS:


It's release #100 for Double Cheese Records and the beginning of the celebrations for the 5th year in the business! What better occasion for catching up with our mentor, the legendary DJ Spen, for a retrospective on the super rich catalogue! Here, selected by Baltimore Maestro are some essential cuts from the label including Kerri Chandler, Booker T, N'dinga Gaba, label honcho Luyo and an EXCLUSIVE new remix from DJ Spen himself and Soulfuledge!
We want to catch the opportunity to thank all the Artists that believed in Double Cheese Records gracing us with incredible tunes, all the DJs and the fans supporting us worldwide!
CHEEEEEEEESE!!!!
Jodadj

- 7 Mile Soul (DJ Spen & Soulfuledege Remix) 07:26

124bpm Cmin

Luyo

- Fire (DJ Spen & Gary Hudgins Remix) 06:59

122bpm Emin

Namy

- Gipsy Woman (Luyo Sara-La-Kali Remix) 07:19

124bpm B♭min

Vittorio Santorelli

- Find Your Joy (Original Mix) 06:08

126bpm Gmin

Kerri Chandler

- Love Will Find A Way (Luyo Ordo Ab Kaoz Remix) 07:04

123bpm G♭min

Luyo

- You're My Delight (DJ Spen & Gary Hudgins Delightful Dub) 07:22

122bpm Dmin

Luyo

- You're My Delight (DJ Spen & Gary Hudgins Remix) 07:34

122bpm Gmin

Su Su Bobien

- All I Want To Do (Luyo Hekate Remix) 08:54

123bpm Cmin

DJ Romain

- Start The House Party (Original Mix) 06:39

122bpm Fmaj

Vittorio Santorelli

- I Am feat. King David (Booker T Kings Of Soul Vocal Mix) 06:02

124bpm Cmin

Max Marinacci

- Superlove (N'Dinga Gaba Afro Tech Remix) 06:28

122bpm Fmin

Spellband

- Organic (Original Hammond Mix) 05:57

123bpm Gmaj

DJ Ermi, Luyo

- My King (DJ Spen & Gary Hudgins Remix) 07:15

125bpm Dmin

Noelle, Paul Heaven

- Higher Love (Heaven Dub) 05:44

125bpm Gmin

DJ Spen

- DCR100 by DJ Spen (DJ Mix) 77:29

124bpm Gmin
Download: NiTROFLARE - ALFAFILE