Grooveland Sessions, Vol. 3 GMCD24 FLAC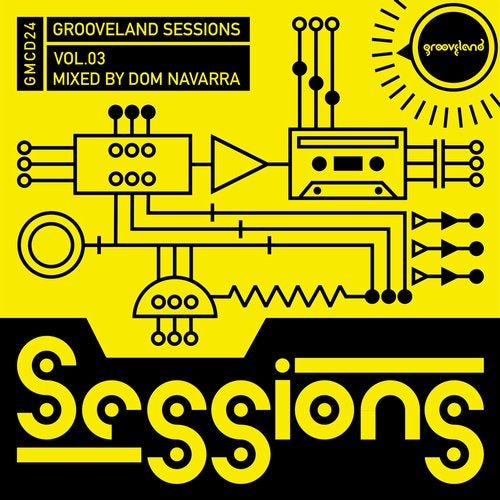 ARTIST VA
RELEASE TITLE Grooveland Sessions, Vol. 3 (Mixed by Dom Navarra)
LABEL Grooveland
CATALOG GMCD24
GENRE House, Soulful House, Deep House
AUDIO FORMAT FLAC Lossless 16bit
RELEASE DATE 2019-11-22
https://www.beatport.com/release/grooveland-sessions-vol-3/2765503
11 TRACKS:


The Grooveland label was established in 2006 as the brainchild of producers eDeep, Edground and Wagner Dalcin. Representing the very best of Brazilian Soulful House music, the label continues go from strength to strength, and is a real favourite with worldwide fans of this unique latin soulful sound.
This collection was mixed by talented DJ, writer and producer Dom Navarra, who hails from Nottingham in the UK. Dom has loved House since the 90's and has several superb releases to his name, focusing on a blend of Deep and Soulful House with a touch of Garage. He has collaborated with Alex Wheeler as Sueno Soul, and a host of House music heavyweights including Dennis Ferrer, Roger Sanchez, Frank Roger, AtJazz, Arnold, Jarvis, Groove Assassin, Dj Rocco, Kimara Lovelace, Lenny Fontana and many more.
Andre Luchi, Daniel Raizer

- Deep Inside (Original Mix) 08:01

120bpm D#maj

Ars Domini, Mari Aguiar

- Space (Rob Hayes Remix) 05:54

122bpm Bmin

Sueno Soul, Kat Kyrris

- Only You (Original Mix) 05:59

124bpm F#maj

BSC, Jessi Colasante

- You & Me (DJ Spinna Main Mix) 08:04

124bpm A#min

Needless

- Unnamed Feelings (Groove Assassin Classic Mix) 05:36

122bpm Dmin

BSC, Heidi Voigel

- You Got What You Give (Tuca & Gusta Soul Remix) 07:26

124bpm Gmin

Domenico Navarra, Monique Henry

- So Lonely (Movement Soul Vox Mix) 09:23

126bpm Amin

RoneeDeep, Ammo Moses

- Unpredictable Love (Original Mix) 05:22

120bpm A#min

Natasha Watts, Citysounds!

- Wondering (Demarkus Lewis Remix) 07:13

124bpm Dmin

BSC, Marie Tweek

- Home Made Love (BSC Remix) 05:44

120bpm Gmin

Dom Navarra

- Grooveland Sessions, Vol. 3 (Continuous DJ Mix) 61:31

124bpm Gmin
Download: NiTROFLARE - ALFAFILE