Milk & Sugar Winter Sessions 2020 MSRCD070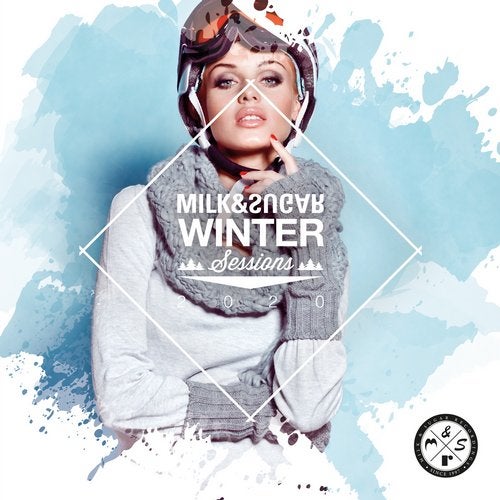 ARTIST VA
RELEASE TITLE Milk & Sugar Winter Sessions 2020
LABEL Milk & Sugar
CATALOG MSRCD070
GENRE Nu Disco / Disco, House, Afro House, Deep House, Electronica / Downtempo
AUDIO FORMAT MP3 320kbps CBR
RELEASE DATE 2019-11-22
https://www.beatport.com/release/milk-and-sugar-winter-sessions-2020/2757818
32 TRACKS:


Since late-autumn's last sunrays have disappeared, enthusiastic club evenings are back in full swing, and the cold long nights call for music that warms the soul.
With the new edition of "Winter Sessions", the cold winter months pass by real quickly, because on two CDs, "House Nation" and "Love Nation", Milk & Sugar bring moving sounds from the depths of club life from the masters of the genre. Full Intention, Kraak & Smaak, Dario D'Attis and Sebb Junior, as well as Andhim, DJ T, Emmanuel Jal, and Oliver Schories are among them and also Milk & Sugar themselves contribute a warming track in form of Qubiko's remix of their classic "Love Is In The Air".
Julie McKnight, Rogerio Lopez, Tim Porta

- Home (Sebb Junior Extended Remix) 06:13

124bpm Amin

Carol Jiani

- Hit'n Run Lover (Tommy Glasses Extended Remix) 05:58

124bpm Cmin

Kraak & Smaak

- Sweet Time feat. Izo FitzRoy (Yuksek Remix) 04:22

121bpm Dmin

Peter Brown

- I'm Gonna Hold On (Angelo Ferreri 'Funky Touch' Remix) 06:40

120bpm Amin

N-You-Up

- Jazz Bar (Saison Rework) 05:54

121bpm Gmin

Joe T. Vannelli Project

- Sweetest Day of May (Full Intention Remix) 07:02

123bpm Cmin

Glen Horsborough

- You Don't Know (Richard Earnshaw Revision) 06:02

124bpm G#min

Full Intention

- I Miss You (Full Intention Remix) 05:26

124bpm Amaj

Edwin Oosterwal, Dennis Quin

- Piano Occasion (Original Mix) 06:21

127bpm Dmaj

Black Legend

- Like I Don't Care feat. Veselina Popova (Mattei & Omich Piano Dub) 05:51

123bpm Bmin

Sinner & James

- Deep Inside (Original Mix) 06:16

123bpm C#min

Milk & Sugar

- Love Is in the Air feat. John Paul Young (Qubiko Extended Remix) 07:35

124bpm Gmin

Kataa

- Going Deeper (Qubiko Extended Remix) 06:33

125bpm Amin

Ben Delay

- Bring Me Love (Superdope Extended Remix) 05:20

123bpm A#min

Scott Diaz

- We Reminisce (Sebb Junior Remix) 06:20

122bpm Dmin

Ill, Anissa Damali, Dandara

- Quiero feat. Anissa Damali, Ill (Pophop Remix) 07:20

114bpm Fmin

Danny Howells

- Retreat (Original Mix) 08:50

124bpm D#min

Ucha

- Anike (Extended Mix) 06:02

120bpm D#min

Emmanuel Jal

- Kuar (Fnx Omar Remix) 06:40

122bpm D#min

Acado, Elias Dore

- Asura (Mollono.Bass Remix) 08:02

120bpm Dmin

Gorge

- Don't Stop (Original Mix) 07:17

123bpm F#min

Bonfante

- Back from Finisterre (Original Mix) 07:39

116bpm F#min

Dario D'Attis

- Memories (Original Mix) 10:16

120bpm A#maj

Makossa & Megablast

- Kunuaka (DJ T.'s Body Contact Remix) 07:52

124bpm A#min

Andhim

- Last Song (Original Mix) 07:42

121bpm Dmaj

Basti Grub

- Would Be an Angel (Original Mix) 08:31

123bpm Gmaj

The Deepshakerz

- Intuition (Original Mix) 05:45

124bpm Amin

Martin Eyerer, Craig Walker

- Confident Journey (Original Mix) 06:03

125bpm Amin

Kyrill & Redford, Jacob Groening

- Macaco (Mollono.Bass Remix) 05:21

120bpm Gmin

Oliver Schories

- Mirada (Original Mix) 07:13

124bpm Gmin

Milk & Sugar

- Winter Sessions 2020 (Milk & Sugar House Nation Mix) 78:20

123bpm Amin

Milk & Sugar

- Winter Sessions 2020 (Milk & Sugar Love Nation Mix) 79:36

122bpm A#min
Download: NiTROFLARE - ALFAFILE