Sand & Sighs Vol. 02 WRG034 FLAC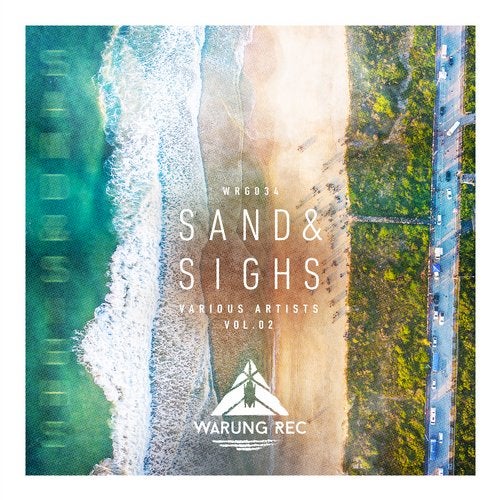 ARTIST VA
RELEASE TITLE Sand & Sighs Vol. 02
LABEL Warung Recordings
CATALOG WRG034
GENRE Deep House, Melodic, Techno, Tech House, Indie Dance, Progressive House
AUDIO FORMAT FLAC Lossless 16bit
RELEASE DATE 2018-12-13
https://www.beatport.com/release/sand-and-sighs-vol-02/2452883
16 TRACKS:


Warung is the most celebrated club in Brazil. It is nestled in a jungle leaning right on the beach and boasts stunning Indonesian style architecture. The sun famously comes up out of the water and shines in through one end of the club to make for majestic parties and the sorts of sounds you can expect in the club are all showcased on this new compilation. Things kick off with a Hauy remix of Lost Boy's 'Jenuci' that is deep and melodic, Bvision "Two Fingers" is a woozy late night number and one of the big players in Brazil, Leo Janeiro, offers the colourful stabs and soft acid house of Tropicalia. Albuquerque & Tommy Wahl deliver 'Surrealisman', a chugging bass heavy track with twinkling melodic keys underplaying a mysterious vocal. Flow & Zeo, Maz featuring Mari-Anna, is a pained number with big, bold bass, then Fran Bortolossi steps up with 'How Them Started', a dreamlike cut with a hypnotising vocal that really draws you in. D Edge boss Renato Ratier comes correct with the whistle, hand claps and off kilter bass of 'Dynamite' and fellow big names Alex Stein, Anderson Noise and Andre Salata also go for more driving, late night tech cuts that will get the club moving. Junior C's Wake is a mysterious and stripped back afterparty tune, and Dread Pirate Roberts finishes things off with a freaky number that burrows late into the night. This is a bumper package that packs a real punch and offers plenty of essential tunes.
Lost Boy

- Jencui (Hauy Remix) 07:17

122bpm Cmaj

BVision

- Two Fingers (Original mix) 08:15

121bpm Fmin

Leo Janeiro

- Tropicalia (Original mix) 06:10

125bpm Amaj

Flow & Zeo, Mari-Anna, Maz (BR)

- Drink My Poison (Original mix) 07:56

122bpm Amin

Who Else

- Piedra Del Aguila (Original mix) 07:52

123bpm A#maj

Fran Bortolossi

- How Them Started (Original mix) 05:45

124bpm Cmin

Tomy Wahl, Albuquerque

- Surrealisman (Original mix) 07:13

124bpm Fmaj

Renato Ratier

- Dynamite (Original mix) 06:28

124bpm Amin

Alex Stein

- Passenger (Original mix) 07:10

127bpm C#min

Anderson Noise

- Bangkok (Original mix) 06:28

125bpm Dmin

Andre Salata

- Ripped (Original mix) 05:51

121bpm Dmin

Drunky Daniels, Ella Whatt

- Jupiter Life (Original mix) 07:17

124bpm C#min

Junior C.

- Wake (Original mix) 11:06

122bpm D#maj

Zac

- Cobra (Original mix) 08:09

122bpm Fmaj

Ariel Merisio

- Once Upon A Time (Original mix) 08:18

124bpm Fmaj

Dread Pirate Roberts

- Demonho (Original mix) 07:05

123bpm Fmaj
Download: NiTROFLARE - ALFAFILE