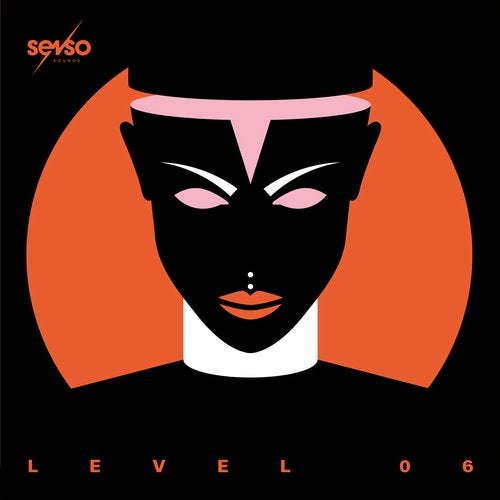 ARTIST VA
RELEASE TITLE Senso Sounds Level 06
LABEL Senso Sounds
CATALOG SENSO056
GENRE Techno
AUDIO FORMAT FLAC Lossless 16bit
RELEASE DATE 2019-11-08
https://www.beatport.com/release/senso-sounds-level-06/2745740
4 TRACKS:


Senso Sounds complies Level 06, one of its periodic collections of new talent, showcasing how healthy the techno scene is right now. Kicking it off is the Amsterdam based DJ and producer Lilly Palmer, whose 'Listen To Me' is a fearsome, driving bomb with clattering percussion and some huge moments. Hamburg native Heerhorst drops 'Prisma', a deep, atmospheric techno cut that displays the producer's affinity of massive, thick blasts of synth noise. Carbon offers up 'Softly Twisted' - an apt description of the track which teases with a silky groove before providing a slamming, slightly wonky dancefloor workout. French producer Timid Boy's 'Onris' delivers an infectious melody underpinned with a firing, driving groove. As always with Senso Sounds releases, you get the feeling that the scene is thriving, and there's plenty more of this good stuff to come.
REVIEW
The Senso Sounds series showcases emerging techno talent, and the sixth instalment casts its gaze across Europe for inspiration. Talent on the continent is not lacking: Amsterdam DJ Lilly Palmer kick starts the split EP with the pulverising bass and driving rhythm of "Listen To Me", while a similar style comes in the shape of Carbon's rave-soaked banger, "Softly Twisted". By contrast, Heerhorst's "Prisma" is a widescreen affair, the German producer's swirling synths underpinned by an ominous groove. Rounding off another volume of this series is Timid Boy from France, whose "Oniris" is an evocative slice of tranced out club techno.
Lilly Palmer

- Listen To Me (Original Mix) 06:56

128bpm Bmin

Heerhorst

- Prisma (Original Mix) 06:25

126bpm Dmin

Carbon

- Softly Twisted (Original Mix) 06:51

126bpm Emaj

Timid Boy

- Oniris (Original Mix) 07:03

128bpm Gmin
Download: NiTROFLARE - ALFAFILE