10 Years of Bass Culture BCRLP05 FLAC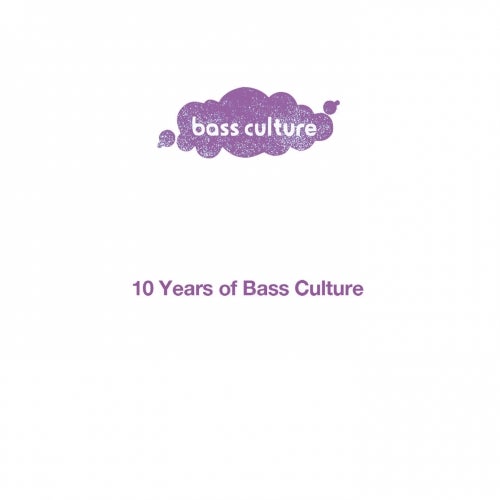 ARTIST VA
RELEASE TITLE 10 Years Of Bass Culture
LABEL Bass Culture Records
CATALOG BCRLP05
GENRE Deep House, Tech House, Techno, Minimal / Deep Tech
AUDIO FORMAT FLAC Lossless 16bit
RELEASE DATE 2019-12-02
https://www.beatport.com/release/10-years-of-bass-culture/2736193
10 TRACKS:


Its a big one for Bass Culture this year as the label celebrates its 10th anniversary. Over the last decade DJulz has established his label as one of the most respected underground house and techno platforms around. A go-to label for connoisseurs and a home for some of the scenes most renowned artists Bass Culture has never wavered from its high standards. To celebrate the 10th anniversary DJulz has curated a three-part compilation, gathering fresh cuts from core members of the Bass Culture family for the special edition series. Franco Cinelli gets things started with a cosmic bass odyssey aptly titled BC. John Jastszebski then brings us Wonder, a smooth deep house cut with mesmerising pads and crisp percussion. Sebo Ks The Scene a techy track with a heady atmosphere and hypnotic b-line. This one will wrap you up in its mystical vibe. Haze 1997 by Mark Ambrose uses a rugged, tribal-esque beat at its foundation, this cut is taking no prisoners. Lady Blacktronika hits us with Congrats Bitch. Sending tremors through the dance floor, its a potent weapon to work the clubs with. Alex Picone adds a touch of class, as only he can, by delivering a contemplative yet punchy cut entitled Melting Moon. Chicago bossman DJ Skull delivers a funky called Mood which blends jazz, funk and soul with the core foundations of real house music.As you might expect, the production and energy on this Mr Gs Now Is The Time! is utterly compelling. A moody start is peppered with a classic reggae sample as the tension slowly builds. Leo Pol steps up next with Established 1991. As the title suggests this cut has a retro-leaning outlook, conjuring up images of a warehouse rave on the outskirts of Paris in the early nineties. DJulz closes Synchronicity a smooth groove that wraps you up in its smoky atmosphere. Magnifique!
Franco Cinelli

- BC (Original Mix) 08:07

127bpm Amin

John Jastszebski

- Wonder (Original Mix) 07:50

124bpm Bmin

Sebo K

- The Scene (Original Mix) 05:50

124bpm Dmin

Mark Ambrose

- Haze 1997 (Original Mix) 06:32

125bpm Amaj

Lady Blacktonika

- Congrats Bitch (Original Mix) 05:04

126bpm Amin

Alex Picone

- Melting Moon (Original Mix) 05:45

129bpm Amin

DJ Skull

- Mood (Original Mix) 05:03

125bpm Amin

Mr .G

- Now Is The Time! (Original Mix) 06:14

126bpm Dmaj

Leo Pol

- Established 1991 (Original Mix) 07:27

126bpm G#min

D'Julz

- Synchronicity (Original Mix) 06:36

126bpm Emin
Download: NiTROFLARE - ALFAFILE