Deep In, Pt. 2 KLLKTR002DI FLAC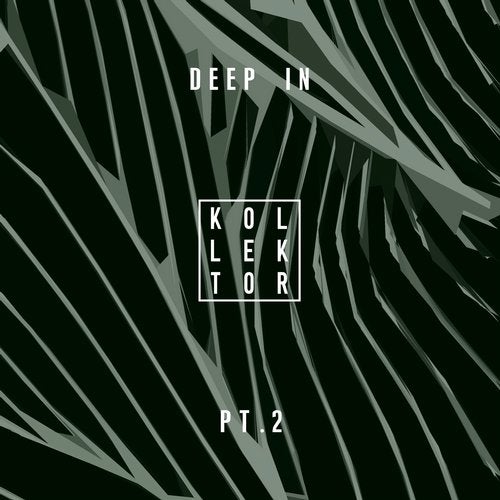 ARTIST VA
RELEASE TITLE Deep In, Pt. 2
LABEL Kollektor
CATALOG KLLKTR002DI
GENRE Tech House, Minimal / Deep Tech, House, Techno
AUDIO FORMAT FLAC Lossless 16bit
RELEASE DATE 2019-11-29
https://www.beatport.com/release/deep-in-pt-2/2782451
23 TRACKS:


"Deep In" a series of compilations where we've collected only tracks with different sounds of Deep music.
Kali G

- Feelings (Original Mix) 08:41

124bpm Amaj

H2

- Russian Dolls (Original Mix) 05:43

123bpm Fmaj

Sven Jaeger

- DeepAcid (Original Mix) 10:31

125bpm Amin

Luke Sky

- Metropolis (Acid Thunder) 07:10

126bpm Amin

Max de Rose

- We Call It Acid (Original Mix) 06:38

125bpm Cmaj

Mala Vibra

- Acid Quichua (Original Mix) 07:02

125bpm Bmin

Acidoaks

- Bad Boy (Original Mix) 06:47

120bpm Emin

Marco Schneider

- Wasted Love (Original Mix) 05:44

124bpm Emin

J Dovy

- Let Live (Extended Mix) 05:04

120bpm A#maj

Deephope

- Natural Flavor (Nando Muro Remix) 07:54

122bpm F#min

Lack of Depth

- 1974th (Original Mix) 05:53

125bpm Gmin

Danilo Carboni, Fabio Caria, The Accent

- Due to Dance (Marco Colombino Unconditional Remix) 06:56

120bpm Cmin

Fonotipia

- Skull (Original Mix) 08:03

123bpm Gmin

Background, CL-ljud

- Equivalent (Original Mix) 08:15

124bpm Amin

Lars Funk

- Saturday Mornin (Original Mix) 08:15

124bpm Cmin

Dubet

- Persistence (Original Mix) 07:48

124bpm Emin

SamVelvet

- Ancienta (Original Mix) 06:45

123bpm Amin

Falco Reich

- Comet in Space (Original Mix) 05:08

122bpm Cmin

Jacopo Sb

- Background90 (Original Mix) 07:22

122bpm F#min

Paniik

- Between the Mirror and U (Original Mix) 05:06

130bpm G#min

Deteque, Samantha Nova

- Supernatural (Yoshi Horino Remix) 07:04

123bpm Cmin

The House Night

- The Deep Long Road (Cool & Deep House Mix) 05:46

125bpm Fmin

Dario Caruson

- In Ta House (Original Mix) 08:09

128bpm Cmin
Download: NiTROFLARE - ALFAFILE