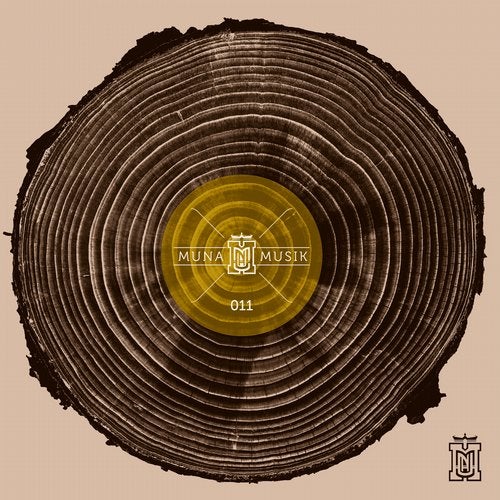 ARTIST VA
RELEASE TITLE Muna Musik 011
LABEL Muna Musik
CATALOG 194491635527
GENRE Minimal, Tech House, Deep House
AUDIO FORMAT FLAC Lossless 16bit
RELEASE DATE 2019-12-06
https://www.beatport.com/release/muna-musik-011/2780916
6 TRACKS:


REVIEW
Since Muna Musik's gradual introduction to the scene in 2014 their regular various artist releases have lassoed a wide ranging and respected group of minimal, house and tech house tailing artists. Huxely joins the likes of Sascha Dive, DJ Wild, Timo Maas and Cassy in hooking up with the labels big show of names, and does so with the locked club rhythm "Halo". UK story telling of detuned observations adds an extra spot of psychedelica to the vocal mix, with Shaf Huse also given space for an instrumental version of clubby Brooklyn bounce number "Jus the Tip". Arpeggiated Italo house also from Chris Di Perri & Domenic D'Agnelli sits nicely inside with some hightailing minimal and acid funk from Sante too.
Sane, Philipp Maier

- 45Fahrenheit (Original Mix) 06:35

128bpm Gmin

Domenic D'Agnelli, Chris Di Perri

- Monologue (Original Mix) 06:16

123bpm Fmaj

Mauro Frisari, Shaf Huse

- Jus the Tip (Vocal Mix) 07:02

128bpm Cmaj

Huxley, She Koro, Michael Dodman

- Halo (Vocal Mix) 06:35

124bpm Amin

Mauro Frisari, Shaf Huse

- Jus the Tip (Instrumental Mix) 07:02

128bpm Cmaj

Huxley, Michael Charles Dodman

- Halo (Instrumental Mix) 06:35

124bpm Amin
Download: NiTROFLARE - ALFAFILE