Shir Khan Presents Exploited 2019 Ffwd Rwd EXPDIGITAL192 FLAC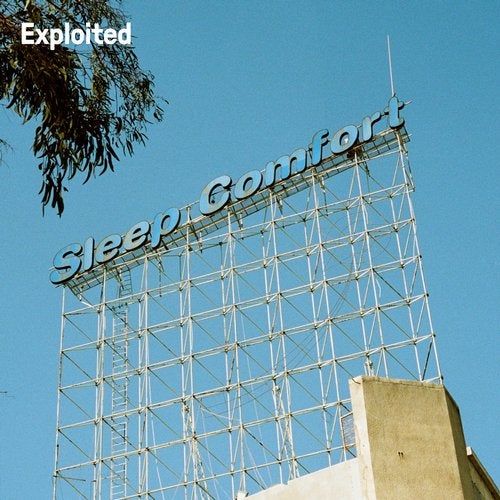 ARTIST VA
RELEASE TITLE Shir Khan Presents Exploited 2019 FFWD RWD
LABEL Exploited
CATALOG EXPDIGITAL192
GENRE Deep House
AUDIO FORMAT FLAC Lossless 16bit
RELEASE DATE 2019-12-06
https://www.beatport.com/release/shir-khan-presents-exploited-2019-ffwd-rwd/2734795
14 TRACKS:


2019 closes with a selection of 14 Exploited tracks that went down like a storm.
There is Dutch youngster Budakid who impressed with 3 releases for Exploited this year in the form of Adieu X, No Strings Attached and The End, label longstay Joyce Muniz who teamed up with Little Boots on Strange Girl in the remix treatment by Black Loops, Swedish newcomers NEAT who stand out with a sound all of its own that youd be hard pressed to pin down, disco and house newbies T.U.R.F., old friend The Mekanism with a gentle summer jam, James Curd with 2 outstanding dancefloor bombs in the remix by Sandboards (Feel My Bicep) and Bas Roos, producer legend Arthur Baker and not to forget Enduro Disco with three tracks that vibrantly manifest his modern disco desires.
All in all this is a great eclectic dreamy dance compilation by one of the leading deephouse labels out there.
Budakid

- No Strings Attached (Original Mix) 03:28

121bpm Cmin

Little Boots, Joyce Muniz

- Strange Girl feat. Little Boots (Black Loops Remix) 06:44

125bpm Dmin

T.U.R.F.

- Sneaky Ways (Original Mix) 04:56

123bpm Amin

Enduro Disco

- The Knowledge (Original Mix) 09:08

120bpm Cmin

James Curd, Buddy Zapha

- I'm A Wheel feat. Buddy Zapha (Sandboards Remix) 05:23

125bpm Emin

NEAT

- Street Violence (Original Mix) 05:56

129bpm G#min

The Mekanism

- Beach House (Original Mix) 06:50

124bpm Dmin

Arthur Baker, Tina B

- BT's Happiness feat. Tina B (Dub) 06:17

120bpm Cmin

Enduro Disco

- Denkst Du Noch (Original Mix) 06:59

120bpm Bmaj

James Curd, Likasto

- I Got A Problem feat. Likasto (Bas Roos Remix) 05:10

124bpm Amin

Budakid

- Adieu X (Original Mix) 03:33

118bpm Cmin

NEAT

- Mercedes Benzo (Original Mix) 07:41

127bpm Emin

Enduro Disco

- Glucklich (Original Mix) 07:07

122bpm Cmin

Budakid

- The End (Original Mix) 05:54

122bpm Gmaj
Download: NiTROFLARE - ALFAFILE