Sounds & Grooves, Vol. 2 FLAC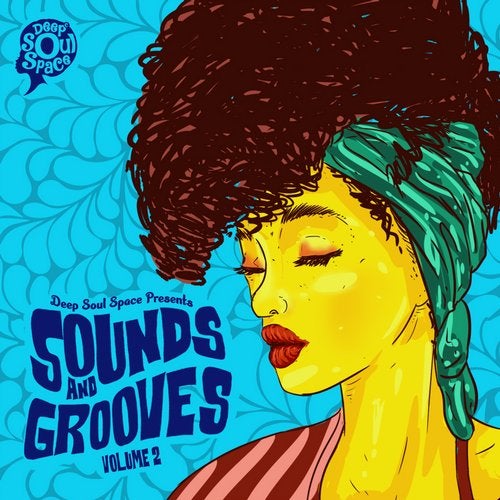 ARTIST VA
RELEASE TITLE Sounds & Grooves, Vol. 2
LABEL Deep Soul Space
CATALOG DSSCMP00002
GENRE House, Afro House, Soulful House
AUDIO FORMAT FLAC Lossless 16bit
RELEASE DATE 2019-11-29
https://www.beatport.com/release/sounds-and-grooves-vol-2/2786983
30 TRACKS:


Deep Soul Space presents the second compilation of the series Sounds And Grooves.
The compilation is a selection of tracks from the first 21st to 40th release of the label since 2014.
The package consists of released and unreleased exclusive remixes. Some of the tracks are re-mastered and have a sonic difference from the original versions.
Compiled By Aris Kokou
Cover Art by Yat
Aris Kokou

- Aeonian (Beatless Mix) 07:46

161bpm Cmin

PTea

- Morning After (Original Mix) 06:43

118bpm Dmin

Nikos Diamantopoulos, George Livanos, Giannis Jovolos

- Translucense (Original Mix) 09:04

123bpm Dmin

Phaze Dee

- Visions (Original Mix) 06:48

120bpm A#min

Anadel

- In The Water (Holy Deep Remix) 06:32

123bpm F#min

Aris Kokou, Idra Kayne

- If You Love Me (Original Mix) 07:59

118bpm Bmin

Johnny JM

- Reasons (Original Mix) 06:17

127bpm A#min

Anadel

- In The Water (Souldynamic Instrumental) 04:11

124bpm Amaj

P.M Project, Sabrina Chyld

- Gave All You Had (Aris Kokou soul journey mix) 08:08

124bpm D#min

Phaze Dee

- Daydream (Original Mix) 06:41

122bpm D#min

PTea

- The Calling (Original Mix) 07:01

123bpm Amin

Anadel

- In The Water (P.M Project Remix) 06:20

125bpm F#min

Aris Kokou, Rosana Galli

- Amore Eterno (Original Mix) 08:36

124bpm A#min

Nikos Diamantopoulos, Benji Adeyemo

- Never Givin' Up (Chris Deepak Remix) 07:18

125bpm Fmaj

Aris Kokou, Cee ElAssaad, Jerome Kaluta

- The Rhythm (Original Mix) 07:30

122bpm Cmaj

P.M Project, Keiko Yoshimura

- Stay By My Side (Cee Elassaad Vocal Mix) 07:25

123bpm D#min

PTea

- Beyond The Limit (Original Mix) 06:48

120bpm Bmin

Aris Kokou

- Aeonian (Beats Journey Mix) 08:16

120bpm Dmin

Nikos Diamantopoulos, Benji Adeyemo

- Never Givin' Up (Christos Fourkis Remix) 05:49

122bpm Cmaj

Phil Paris

- Bones (DJ Pappa Remix) 08:41

122bpm Dmin

P.M Project, Sabrina Chyld

- Gave All You Had (Chris Deepak Re-Afro Tech Remix) 06:46

124bpm G#min

Nikos Diamantopoulos, Benji Adeyemo

- Never Givin' Up (Original Mix) 07:58

125bpm Cmaj

Alexandre Wauthier

- The Rise Of The Warrior (Original Mix) 06:19

122bpm G#min

P.M Project

- Atamga Dance (Original Mix) 07:08

123bpm G#min

Chris Deepak

- Analogue Africa (Original Mix) 07:39

122bpm D#maj

Phil Paris

- Bones (Nikos Diamantopoulos Remix) 06:30

120bpm Dmin

P.M Project, Keiko Yoshimura

- Stay By My Side (Christos Fourkis Remix) 05:49

123bpm D#maj

Alexandre Wauthier

- Natsuko (Original Mix) 07:26

121bpm A#min

PTea

- Days & Nights (Original Mix) 06:49

122bpm Fmin

Aris Kokou, Idra Kayne

- If You Love Me (Soul R&b Mix) 04:20

95bpm Amaj
Download: NiTROFLARE - ALFAFILE